Get access to a private car anywhere, anytime.
Aufera is a peer-to-peer car rental marketplace that provides you with a wide range of options to enable you move around easily, in any car you want.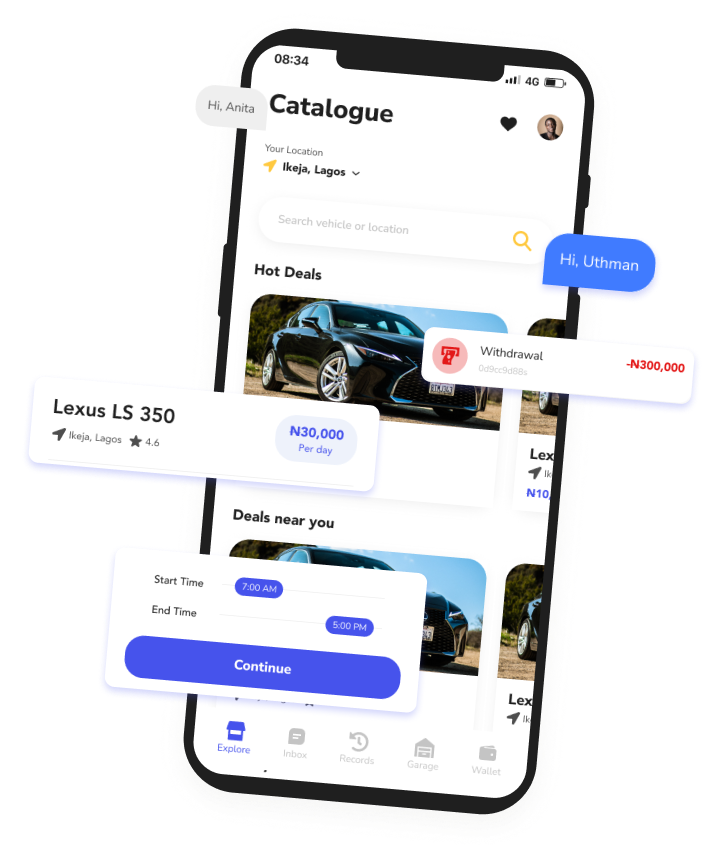 How to rent a car?
1
Download Mobile App
Download the mobile app from your IOS store or Google playstore.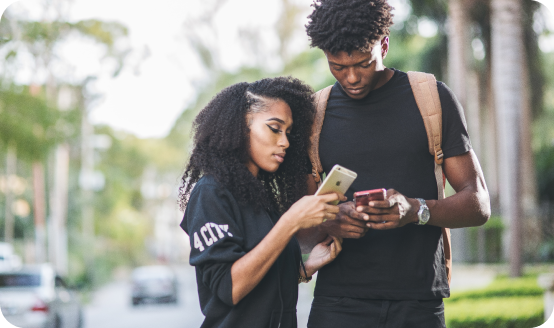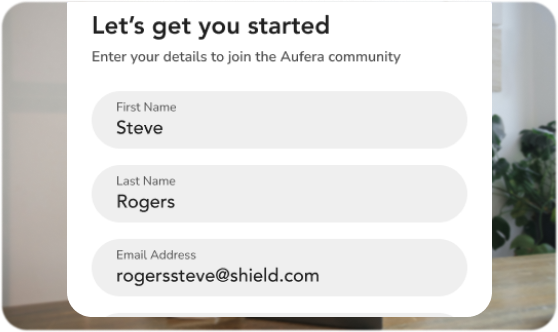 2
Complete your registration
Create your account and become a verified member of the Aufera community.
3
Reserve preferred vehicle
Explore the thousands of vehicles hosted on Aufera by other members of the community, pick and reserve your preferred vehicle style.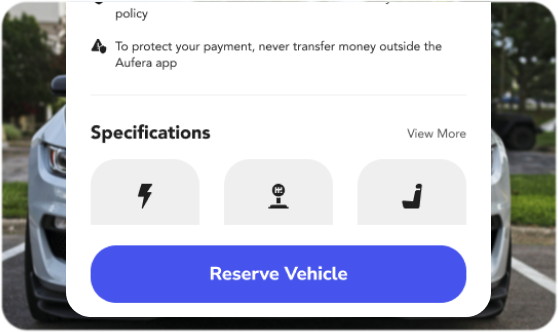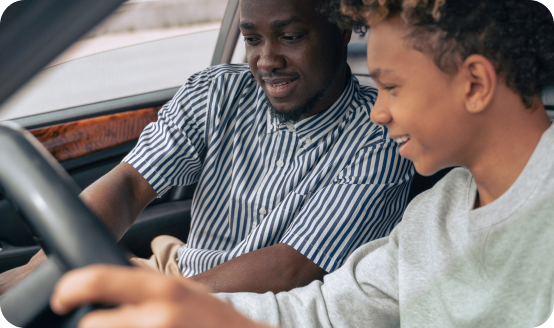 4
Handover & Drive
Once the host accepts your reservation, the handover sequence begins. Receive your rental and enjoy your drive.
Why rent a car on Aufera?
Faster, efficient car rentals
With Aufera, you have access to all kinds of vehicles no matter your location because we believe in the power of community.
Free cancellation
Cancel your reservations and get a full refund upto two days before pickup. We understand that plans change and it's just life.
Super handy
All financial transactions are in-app, so no card, no problems.
Minimal to no hassle
You get to communicate with vehicle owners and agree on where to deliver rentals.
Frequently asked questions
What do I need to book a car on Aufera?
To rent on Aufera you must create an account, complete your identity registration and upload your valid driver's license to get verified. This helps us keep the community safe.
How old do I need to be to rent on Aufera?
You must be 18 years or older to rent on Aufera. However, this may vary accounding to different country regulations.
How long can I rent a car?
You can rent a car for as long as the host indicates it is available.
How do I return the vehicle a rent?
The rental should be returned to the host at the same location it was handed over.
What is the cancellation policy on Aufera?
Free cancellation upto two days before pickup and get a full refund. Cancellation after the free period incurs a cancellation fine.
Do I get my rental delivered to me?
Yes, the host indicates where the vehicle is located for collection.
What happens if I have an accident?
You should immediately contact the host to inform them of the situation. We however advise the rental should be well taken care of as this may affect your rating and access to the Aufera commuity
Do I need to know anything as a host on Aufera?
We only accept vehicles that have a valid comprehensive insurance plan currently and your vehicle model should not be more than 16 years old at the time of listing.